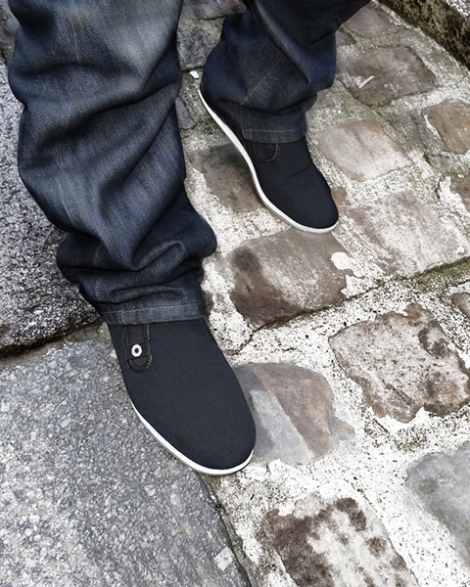 I've been looking for a good set of slippers for some time. I always manage to not let good, be good enough. Only perfect will do. What does that entail? I could describe them, but just take a look at these Bagua Slip-Ons.
Inspired by the kind of kung fu shoes Bruce Lee would've worn, French label Bagua manage to create a shoe that's both lightweight and looks hellaciously comfortable.  The minimal style and multiple fabrics choices available (jersey, mesh, leather, canvas, suede, seersucker) make them fit various looks. I just like that they're perfect for being lazy around the house or walking around the neighborhood in search of brunch.
So far they seem to only be available in the UK and France, but with luck we'll get some US distribution soon.  If you're in lust with them like I am then you're probably willing to pay the shipping fees.