A studio out of Bangkok is putting out 100% handmade, few-of-a-kind handbags.  Using quality textiles, and inventive designs these bags can go and do many things while upping your style street chic quotient.  The prices aren't bad either.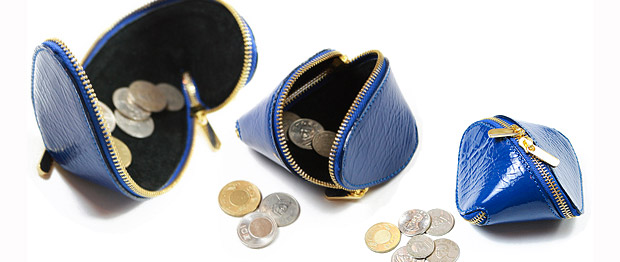 The first set of bags that I noticed while checking out Quote Bag Studio's site was their S Series coin purses and clutch bags.  The bags are made out of a double-layered piece of leather that when opened completely lays flat in an S shape.  Zipped up it provides a nice compartment to store a general selection of items.  The clutch could be used for nights out at the bar or club, and the coin purse is small enough to tuck into any existing bags you may have.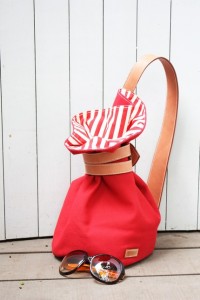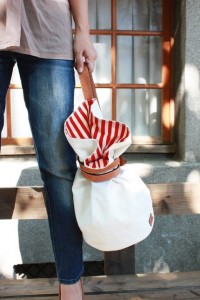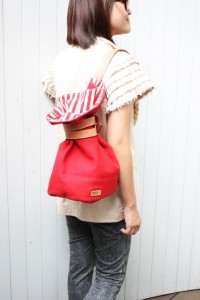 Quote's Sea Bag is really nice because I think it does a good job of replacing all those horribly ubiquitous drawstring stash bags running about.  Instead you get a nicely styled bag that ops for a  nice leather strap to cinch up the bag.  This would be a perfect casual bag or as a beach/pool/boat bag if it's still warm in your area.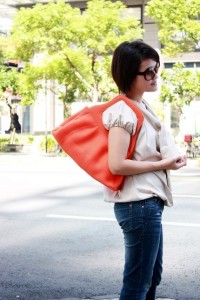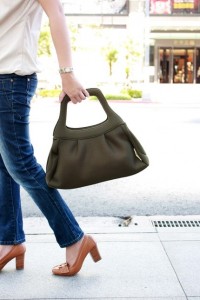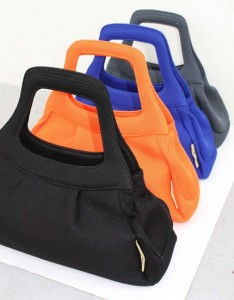 The Quote Street I think might be the most versatile of the bunch.  It's the kind of bag that could go day or night, dark jeans or playful dress.  The overall design has a good A shape, but I think the handle is what fantastic.  It's long enough to let you stroll with the bag by your side, yet open enough to hug tight and secure under your arm should you be paying for a coffee or protecting your valuables from gypsies.  The material is also important to note as it's touted as baby car seat material.  It's sleek, technical, and durable with bonus points because you know it'll hold up against baby vomit.
There's a whole bevy of other unique designs so be sure and check out the Quote Bag Studio shop, currently going through Etsy.